Swimwear trends are constantly changing and evolving. Influenced not only by last year's trends but by other popular seasonal prints and colors, swimwear shapes and colors are as varied as the seasons themselves.  For 2019, color is going to be a major trend, and no, we don't just mean black! The following are the five most popular swimwear colors to try for 2014.
RED
Red is an under-represented color on the beach. More often than not, people looking to attract attention will opt for a suit in a bright pattern, but red rarely gets its moment in the sun. We can't figure out why… it's the perfect way to make your summer debut. You know how gorgeous sports cars somehow seem to always look best in red? Consider your body the ultimate sports car. If you want to attract attention and show off your curves, red swimsuits should become your new go-to.  
BLUE
Unlike red, blue is very well-represented on the beach, and that won't be changing any time soon. Shades of blue are showing up everywhere, including in swimsuit lines like Seafolly Swimwear. The trick with blue is to know which shade you should wear. Navy, like black, is great for camouflaging anything you aren't so keen on showing off. Brighter blues are perfect for displaying a toned body or attracting attention to your curves. If you have paler skin or cooler undertones, try periwinkle or baby blue to bring out your natural coloring.
WHITE
Okay, so technically white is the absence of color… but it will still look incredible on the beach! When the sun is shining bright, nothing attracts the right attention like a bright white swimsuit. Unlike blue, you don't have different shades to choose from, but you don't really need them.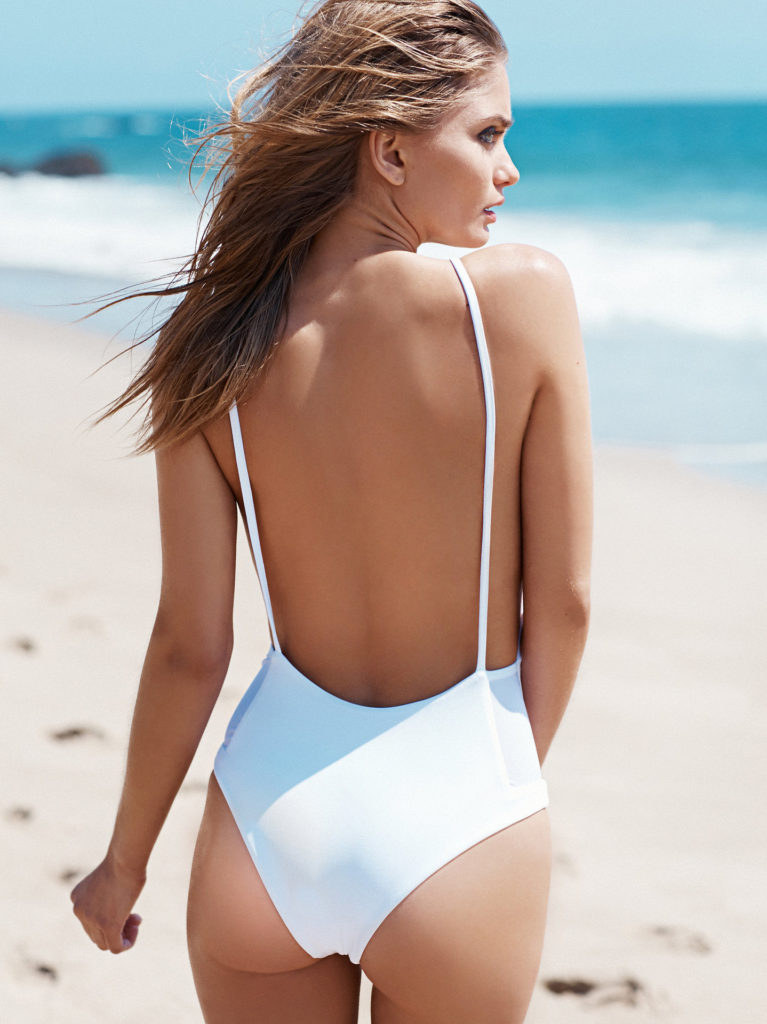 White swimsuits look good on pretty much every body type and every skin color.
NEON
Neon is the ultimate summer swimsuit trend. It's the perfect way to call attention to yourself and show off your gorgeous summer tan! Consider a bright pink if you have fairer skin, and go with a vibrant green if you have darker skin. Neon swimsuits scream summer! When you're bundled up again next winter, nothing will make you more nostalgic for a day at the beach than a bright neon swimsuit.
KELLY GREEN
Kelly green is usually reserved for St. Patrick's Day, but we can't figure out why. This swimsuit color looks incredible on blondes, brunettes and redheads. It's perfect for showcasing a tan and it looks great with gold accessories.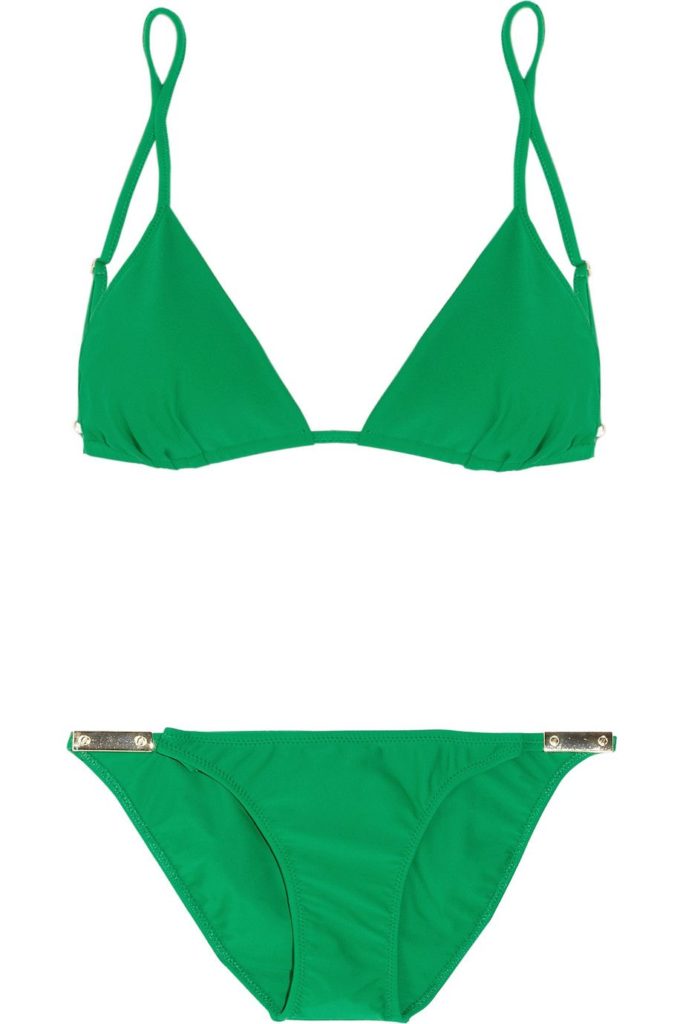 Green is a great way to show off a tan without having to be as vibrant as a bright neon suit. You'll find yourself wearing it again and again after you invest. These swimwear colors are popping up everywhere, from the runway to Cole of California swimsuits. Pick your favorite color or try them all when the weather warms up! You won't regret skipping basic black when all eyes are on you this summer.